Some people say that the best time to plant a tree was some 20 years ago. In reality, the next best time is now so it is never late to think of planting a tree now.
This philosophy also applies in business where it is never late to implement a new idea that can turn around the organization.
For instance, the internet has impacted on almost all facets of business and the search engine optimization (SEO) is one method that can affect your business in various ways. Since the internet is full of information that is almost similar about different subjects, it can be quite challenging to search for the exact topic.
SEO is a very effective method that can be used to locate the actual keywords about the information that you are looking for. It actually serves you time since it helps to drive traffic to the real site where the information can be obtained.
This is the reason why you do not need to look further than SEO especially when you use the internet for marketing various services and products. This also applies to the UAE where the internet is shaping almost all forms of business.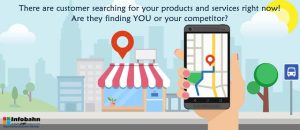 SEO is also gaining prominence in different sectors of internet marketing. Therefore, it is never late to harness the strategy of using SEO in doing business.
This can significantly improve the way you run your business since you can be able to attract many people to your website. These in turn can be potential customers.
Infobahn Consultancy – 10 Years of services and progress. Trusted by 3500 + clients.