Pay-per-click advertising has gained massive attention in recent years. As a vast majority of people are online, the competition between companies to secure the top spot gets harder by day. Among the various internet advertising methods, pay-per-click is regarded as an excellent and cost-effective way to drive sales. Like every advertising method, PPC also has several types that can be utilized as per the situation. Let us look at some of the popular forms of pay-per-click advertising.
1. Paid Search
Paid search is the most common type of pay-per-click advertising. In paid search, written advertisements are created using specific keywords. Since keywords play a crucial role in paid search, advertisers must conduct in-depth research into finding the relevant keywords. Once the advert is created, it can be published on any of the pay-per-click ad networks. Google Ads and Bing Ads are the popular options among the various platforms.
Advantages of Paid Search:
• Produces fast results
• Helps generate qualified leads
• Provides measurable results
2. Display Advertising
Unlike search ads, display adverts usually contain an image along with a text. This form of pay-per-click advertising is useful for targeting a specific group of audience. Under display advertising, the ad is published across different websites.
Advantages of Display Advertising
• Familiarize target audience with the brand
• Allows for remarketing opportunities
• Adaptable for mobile
3. Social Media Advertising
Social media has become a phenomenal platform for advertisers. It has granted businesses easy access to a large and diverse population. Facebook, Twitter, and Instagram are some of the popular social media platforms. Interactive adverts that boost audience engagement are preferred in social media advertising.
Advantages of Social Media Advertising
• Increased brand awareness
• Increased loyalty towards the business
• Improved customer satisfaction
4. Retargeting
Retargeting or remarketing is a form of pay-per-click advertising which uses cookies on a user's browser. Then, the user would receive specific adverts based on their previous online actions.
Advantages of Retargeting
• Promotes branding
• Increases conversion rate
• Increases marketing reach
5. Instream Ads
YouTube has also become an exceptional platform for pay-per-click advertising. These ads are placed before on while watching a YouTube video.
Advantages of Instream Ads
• Videos provide valuable information in a short period
• An excellent way to educate and inform the audience
• Flexible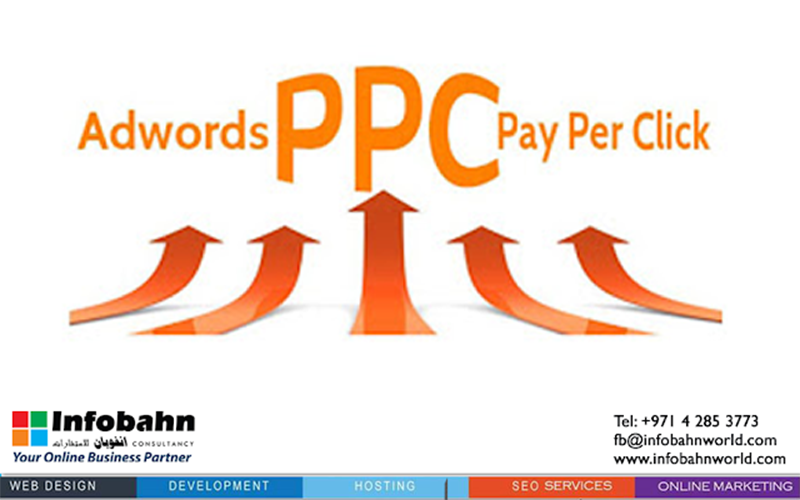 As you can see, there are various types of pay-per-click advertising. It is essential to utilize each form to boost sales and increase profit. If you are searching for professional assistance to improve your PPC strategy, contact Infobahn Consultancy. With over 13 years of experience and 6,000 satisfied clients, we guarantee you amazing results.