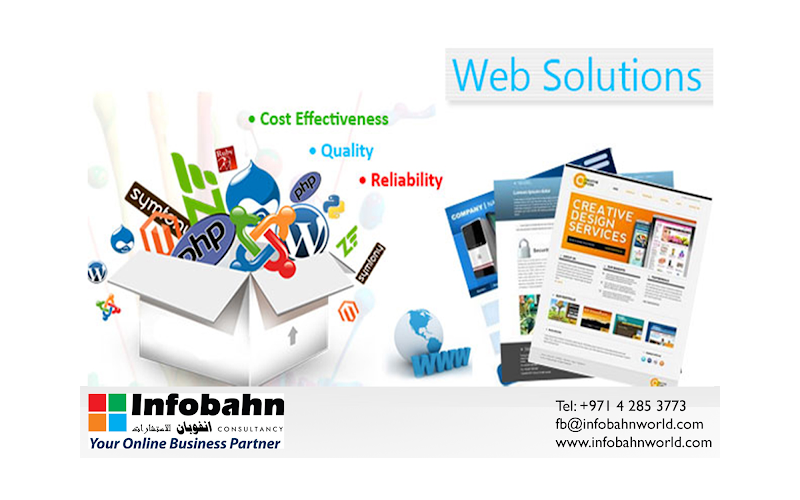 Your website is a 24/7 salesman for your business. As technology moves at a rapid pace, it is crucial to update the site with relevant content and technology. The latest statistics revealed that visitors only take 0.05 seconds to form their opinion regarding a website. With technology improving and expectations increasing, it becomes even more crucial to create a seamless web experience. Although redesigning is ideal, you may not have the time or budget required. However, we have put together a list of simple yet effective website solutions to enhance your site.
1. Mobile-Friendly
According to Stastica.com, smartphones account for half of the web traffic worldwide. In 2019 alone, mobile devices generated 52% of global web traffic. Moreover, in research published by SWEOR, 85% of visitors expressed that mobile websites should perform better than its desktop version. An astounding 57% of internet users even revealed that they would not recommend a business with a poorly designed website on mobile. Understanding the whole world is going mobile, Google started penalizing sites that are not mobile-friendly. Therefore, to survive and excel in today's market, businesses need to prioritize mobile-first.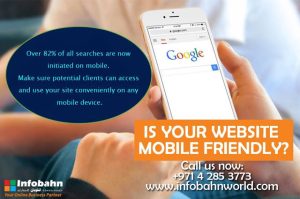 2. Easy Navigation
Navigation is an essential element when creating a website. Having an easy navigation panel is crucial as it guides your audience seamlessly through the website. When redesigning the menu, experts suggest that it should be limited to seven items. By keeping the elements minimal and its description concise, the audience is more likely to stay on your website.
3. White Space
Although white space seems like unused real estate, it is highly effective for retaining focus and making content more legible. The research by Crazy Egg revealed that using white space on left & right margins and between paragraphs improved reader comprehension by 20%. Successfully using white space can make your website feel fresh & modern.
4. Faster Loading Time
An essential element to consider when redesigning your website is its speed. With whole on our fingertips, consumers expect answers quickly. If users do not promptly receive the information they are looking for, they usually search for better options. In fact, slow-landing websites cost retailers 2.6 billion dollars in lost sales each year. Website speed can be improved by reducing the number of external scripts & plugins, eliminating code duplications, placing text load before images, and by using internet-friendly images. Once optimized, you can use PageSpeed Tools, developed by Google, to test your website speed.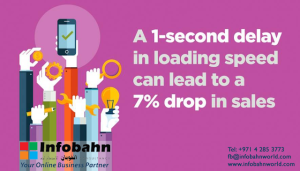 If you require professional assistance in improving the user experience, contact Infobahn Consultancy. We offer the leading website solutions in Dubai, UAE. With over 13 years of industry experience and over 6,000 happy clients, you can trust us to optimize your website successfully.