Best SEO Agency in Dubai
We are a leading SEO Company in Dubai offering our clients advanced search engine optimization solutions. Infobahn's team is a group of specialists who are trained and skilled to provide you with the best service as per your requirements. We provide a wide range of services including a free SEO audit and consultation to determine what type of content strategy would work best depending upon the industry as well as keywords which are most relevant within certain categories. Unique, tried and tested strategies allow the best SEO agency in Dubai to improve the traffic of your website, ecommerce store or blog while also increasing return visitors who already know exactly what kind of experience awaits them – making it easier to convert leads into sales opportunities.
Why Choose the best SEO agency in Dubai for your Search Engine Optimization?
Technology Based SEO
Infobahn is the best SEO agency in Dubai because it has a team of SEO experts equipped with the latest technology and data to improve your website ranking. Maximizing the use of tools such as Google Analytics to monitor your website traffic, Google AdWords to get your website noticed and Google Search Console to monitor your website ranking.
Customized SEO Solutions
Our custom-tailored services can help you achieve significant results in both organic search and paid advertising on Google AdWords. We work with many different businesses across various industries such as hospitality and tourism, manufacturing, retail clothing brands who have seen positive changes in their rankings after hiring us for their SEO needs.
Honesty and reliability
You can expect honest advice from Infobahn SEO agency & top SEO consultant company—no smoke or mirrors here! We take pride in being straight-forward with our clients and helping them make informed decisions based on facts and stats. It is important that you feel confident in your choice, and with us as your SEO partner you get honest information, an open line of communication and reliable results.
Professional Team of Experts
Connect with a team SEO gurus that work hard to deliver the best results. The best SEO agency in Dubai will customize the SEO solutions according to your business needs. We will dedicate an account manager to your project to ensure that it is completed on time and within budget and delivers the desired results.
Well Researched Approach
The process of search engine optimization is a complex one, but we've made it simple for our clients. Our SEO agency UAE starts by thoroughly researching your target audience, using the latest techniques and tools to analyze their behavior. Then we create a strategy for your business based on this information and implement it through proven marketing channels, keeping an eye on progress along the way. As new technologies emerge and old ones evolve, we adjust our strategy accordingly so you never fall behind in today's competitive landscape.
SEO Services offered by the Best SEO Agency in Dubai
Website Audit
Your best SEO agency in Dubai is renowned for thoroughly analyzing websites and provide a detailed report that includes:
The major problems with your site.
The steps needed to correct those problems.
Recommendations for improving your site's performance.
Keyword Research & Market Analysis
This is the most important part of your optimization strategy. Without research and analysis, you cannot know what keywords your customers are using to search for products or services like yours. Our team will look at the search volume of your keywords, their competition level and cost-per-click (CPC) rate. A proficient and preeminent digital agency Dubai will also analyze their ranking position on Google and other major search engines such as Bing and Yahoo!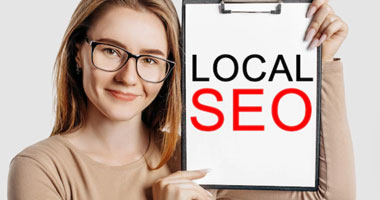 Local SEO
Local SEO helps in targeting a specific location so that people from that area can see your products or services. Our local SEO strategies include mobile optimization, Google my business listing and local directory submissions as well as developing location-specific pages for each branch of your business or service. The best local SEO services agency Dubai offers complete bespoke packages at an affordable price range.
On-page Optimization
On-page optimization is a process of improving the quality of your website to achieve better search engine rankings and better user experience. On-page optimization services from the best SEO agency in Dubai includes HTML, CSS and JavaScript coding, content creation, internal linking, keyword density, etc. We will optimize your website based on best practices for both desktop and mobile devices.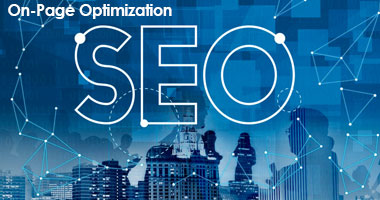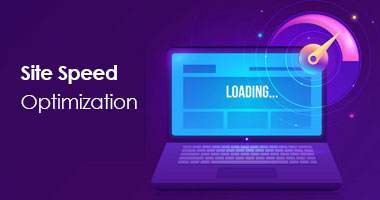 Site Speed Optimization
Whether you're on a desktop or mobile device, your website should load quickly and easily. With our site speed optimization service, we'll make sure that it does. We'll optimize your page load time by looking at HTTP requests and optimizing content delivery networks, caching and compression, server improvements, and more.
An experiential SEO agency UAE also makes sure that your website is mobile-friendly by optimizing images, text, and video to ensure that they display well on all devices. Plus we'll make sure it's secure—you don't want to give hackers easy access to any personal data you store on the site! We'll also use caching techniques and other optimizations to ensure that it loads quickly on all devices.
Off-page Optimization services
The top digital marketing agency in Dubai optimizes your website and online presence so that it ranks higher in search engine results pages (SERPs). This is done by improving your backlink profile, social media presence, and other factors that influence your ranking in SERPs.
We do this by using proven strategies that work for our clients and their specific industry. Our team can help you identify any opportunities for growth and improvement in your online presence, so that you can take advantage of them as soon as possible.
There's no best SEO agency in Dubai that doesn't understand that there are no short-term solutions for SEO. It requires patience, perseverance and consistency to see results. Our team will work closely with you to develop a strategy that will help you achieve your business objectives.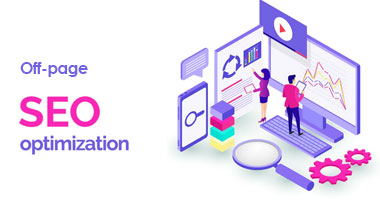 Technical SEO
Our technical SEO packages Dubai services are designed to help you optimize your website content, so that you can get a better ranking on the search engines. We offer a variety of strategic approaches, including code ordering, HTML markup, and optimization for mobile search engines. The best SEO agency in Dubai also works with you to ensure that your website loading speed is optimal.
Link Building
When your site has many links to it from other sites, search engines will rank it higher. A good link building campaign lets you know the progress of your efforts and corrects any issues that arise.
However, not all links are created equal: it's important to acquire quality backlinks rather than just any old link that shows up on a blog post somewhere.
The best social media agency in Dubai can help you identify high-quality sites that would benefit from linking to yours, and then help you secure those links by sending outreach emails or reaching out through social media platforms like Facebook and Twitter.
We write articles for reputable news outlets and blogs in your industry, or write guest posts on other sites with links back to the original article hosted on your domain name.
SEO Content Writing
Content is the backbone of your marketing. Visitors use it to decide whether or not they want to stay on your site, and it's what keeps them coming back. Hire your best SEO agency in Dubai to order SEO optimized content that maximizes their website's visibility and drives traffic to their site. Our team has years of experience in online marketing, so you can trust them to craft engaging, informative and search engine-friendly content for your business.
Custom SEO Reports
Your website is your digital business card, and it's important to make sure it meets the standard and goals set by practices in search engine optimization Dubai. This helps your website show up in search results when people are looking for your product or service. With our custom SEO reports, you can get a comprehensive look at how well your site is performing.
The report is based on your website and business, so you know exactly what's hurting your rankings and offer suggestions on how to fix them and improve its performance. The current status of your website is always included, as are recommendations on how to improve its results.
Google Penalty Recovery
Google penalties are a real possibility for every business, so it's important to take measures to prevent them. When your website is penalized by Google, it can hurt your ability to attract new customers and increase sales. There are many ways to recover from a Google penalty, but our digital marketing agency in Dubai is here for you! 
Grow your business with a top notch, full service SEO agency on your side  (h3 tag)
Infobahn is the best SEO agency in Dubai with a team of experienced and dedicated professionals who are passionate about providing our clients with the best search engine optimization solutions. We have been in this industry for more than 15 years now and have helped many businesses grow their online presence. If you want to see your website rank higher on the search engines, contact us today: +971 4 285 3773 or email us: web@infobahnworld.com.
SEO Frequently Asked Questions
What exactly is SEO?
Search engine optimization makes your website more visible in search results by increasing the number of people who click on your site when they're looking for certain keywords on search engines like Google.
Does my business really need an SEO agency?
The answer is a resounding yes. Your business needs the expertise and knowledge of a professional and the best SEO agency in Dubai—someone who knows how to get your site to the top of Google and attract more customers. Search engine optimization doesn't have to be that complex. And a team of expert marketers, can optimize your site to achieve top rankings in search engines like Google, Bing and Yahoo. Our team will work with you to create a strategy that will help you reach your goals.
SEO & PCC, which should come first?
SEO and PCC are both important parts of your digital marketing strategy. But the order in which you should focus on each depends on your goals and the stage of your business.
The best SEO agency in Dubai is insistent on the fact that if you are still in the early stages of building a brand, SEO is more important than PPC. You'll want to make sure that anyone who lands on your website can easily find what they're looking for, so that they'll become loyal customers (and hopefully tell their friends about you).
Once you've grown past this stage, though, it's time to expand beyond organic traffic and start using paid channels like PPC. While SEO is still important for long-term growth, PPC will help you drive immediate sales by improving conversions or driving more traffic through paid ads.
How do you know if your SEO campaign is successful?
The best way to know if your SEO campaign is successful is to see if you're getting results. In the case of increased traffic and sales, this means seeing a rise in website traffic and sales. If you're running a business and want to increase your visibility in search engine result pages, then this would mean seeing increased rankings on Google, Bing and other major search engines. Overall, the best way to gauge whether or not your campaign is successful is by looking at the data—and being able to identify trends over time.
How do you incorporate SEO into the marketing plan?
The best SEO agency in Dubai incorporates SEO into the marketing plan by doing thorough research on the target audience and their needs, determining what keywords to target and how to optimize them, creating a website that will be easily found in search engines, and monitoring ongoing results.
Do you have a standard SEO package quote?
Our SEO services are tailored to your individual needs, so the costs will vary accordingly. We recommend that you contact us to get a more specific quote based on your individual needs.
If you have other questions, please don't hesitate to contact us at: +971 4 285 3773 or write to us: web@infobahnworld.com.